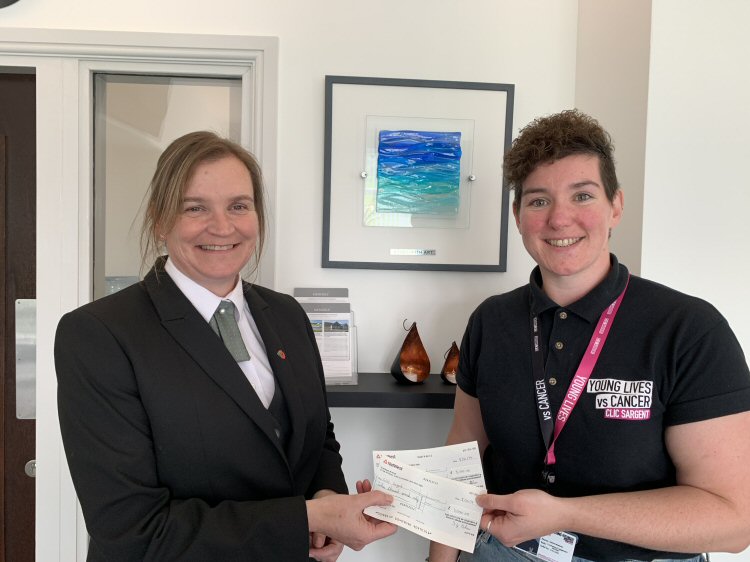 Pictured is Sue Jones from Denbighshire Memorial Park presenting a cheque for £8000 to Sophie Meadows, North Wales Fundraising Engagement Manager for children and young people's cancer charity CLIC Sargent.
Every day 12 young people will hear the devastating news that they have cancer. Our local CLIC Sargent team are community based – we have a services team which comprise of 2 Young People's Social Workers, as well as a team of affiliated nurses who deliver treatment, care and support out in the local community and at local treatment centres. In the last year alone we have been working with 83 children and young people in North Wales, and have spent over £17,000 on grants to assist with travel and fuel costs that mount up when a young person is going through treatment.
CLIC Sargent fight tirelessly for children and young people living with cancer, often when they feel they can't. We try to limit the impact beyond their health so children and young people can focus on the important things – like getting better. We help children and young people keep in touch with family and friends whilst going through a devastating and isolating time, we help them keep up with their education and most importantly help them to thrive, not just survive.
However, when the worst happens, CLIC Sargent is still there to support families – both before a child dies, and during bereavement. We will never leave parents and families to cope alone when they need help.