Article by Kelly Williams, first published on www.dailypost.co.uk on May 3rd 2016.
St Asaph, Denbighshire, £4.25m crematorium opened today, 3rd May 2016.
The site on Glascoed Road could cut funeral waiting times by up to three weeks in Denbighshire.
This is the first look around Denbighshire's £4.25 million crematorium which opened its doors today.
Two services have already been held at the site on Glascoed Road in St Asaph, with a further 16 booked over the next week.
The facility could cut funeral waiting times by up to three weeks for around 81,000 people, who live within a 30-mile radius of the site.
Mourners unable to attend a loved-one's funeral can even watch the service via live webcam.
Today, senior manager Paul Reed showed the Daily Post around the development rub by Oxfordshire firm, Memoria.
He said state-of-the-art technology allows family members to pre-record eulogies, create picture montages to music and even own a DVD of the service.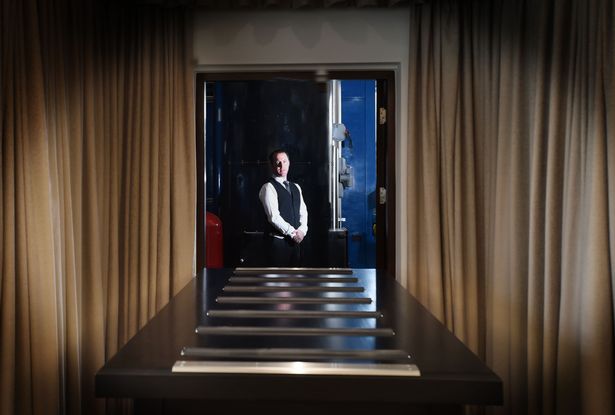 "The chapel seats 106 people, we can have 200 in the building and we have the ability to stream the service into the lobby and the entrance port-cochere (covered entrance) so effectively we can have a service with 400 people attending.
"We have web cam facilities so that we can stream services live onto the internet so people in foreign lands can watch if they can't make it in person but be there in spirit so to speak.
"That would stay on the website for seven days so people can watch it retrospectively if the service is not at a time suitable to them.
"We have the ability to put on flat screen visual tributes so that families can come along with a selection of photographs, choose a piece of music that is particularly pertinent to their loved one and put together a video montage that can be played at a moment of reflection during the service."
Initially, the development was met with controversy when permission was initially refused by Denbighshire's planning committee despite recommendations for approval.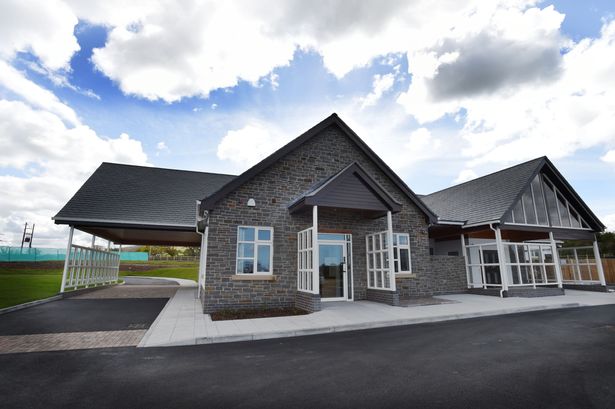 The council's rejection was overturned by the Planning Inspectorate for Wales last year after a three-day inquiry.
The new facility employs four local full-time staff and offers one-hour service times between 9am and 5pm Monday to Friday and 9am to 2pm on Saturdays.
There is also car parking for 105 vehicles.
Other facilities include a hearing loop to help the hearing impaired, a music system that can download requested music from anywhere in the world, and an organ to accompany hymns.
A garden of remembrance is expected to be completed over the next few weeks.
Jamieson Hodgson, head of planning and business development director said: "We fought a very long battle in the area trying to get a crematorium built since 2006 so it means a lot to have finally got to this point where we've been able to provide this public service facility to the people of Denbighshire.
"There is a big gap in service which it's going to fill to areas of Rhyl, Prestatyn, Denbigh, St Asaph.
"They are all going to have a much more accessible crematorium service and we hope to be able to set a very high benchmark for the area."